With Teams (and Zoom, and probably other video conferencing apps) as well as apps that add to the live camera image such Chromacam and Snap Camera in popular use, you might have noticed that all the example backgrounds have no text on them.
So what happens when you or your company roll out a set background to use that does contain text – for example, this mockup image: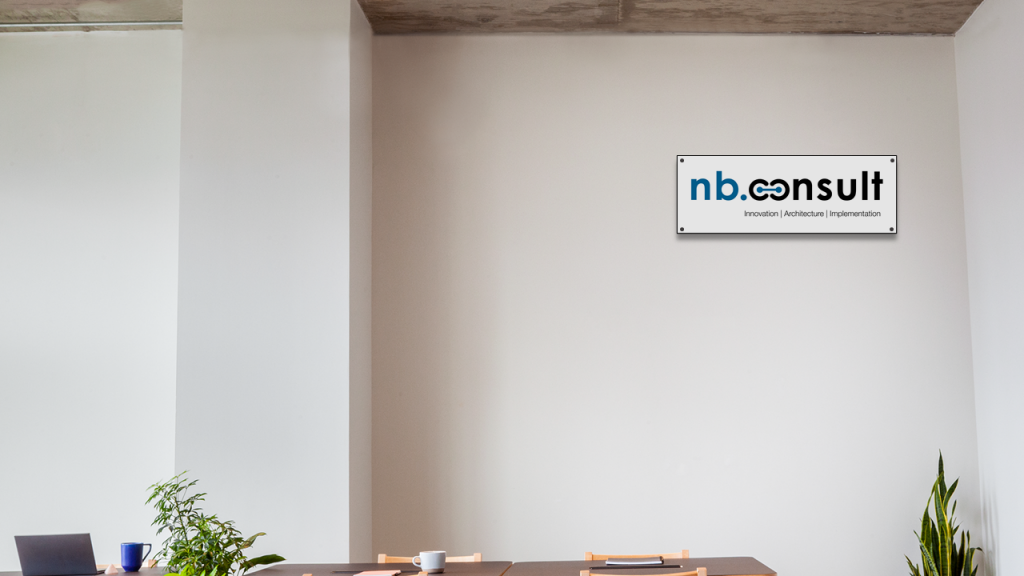 Now my graphics editing skills are not great, but this is just one of the included background images that come with Microsoft Teams and a logo added as if it were a picture on the wall.
So what happens when I use this as my custom background in Teams (or Zoom etc.) – the following is what I see: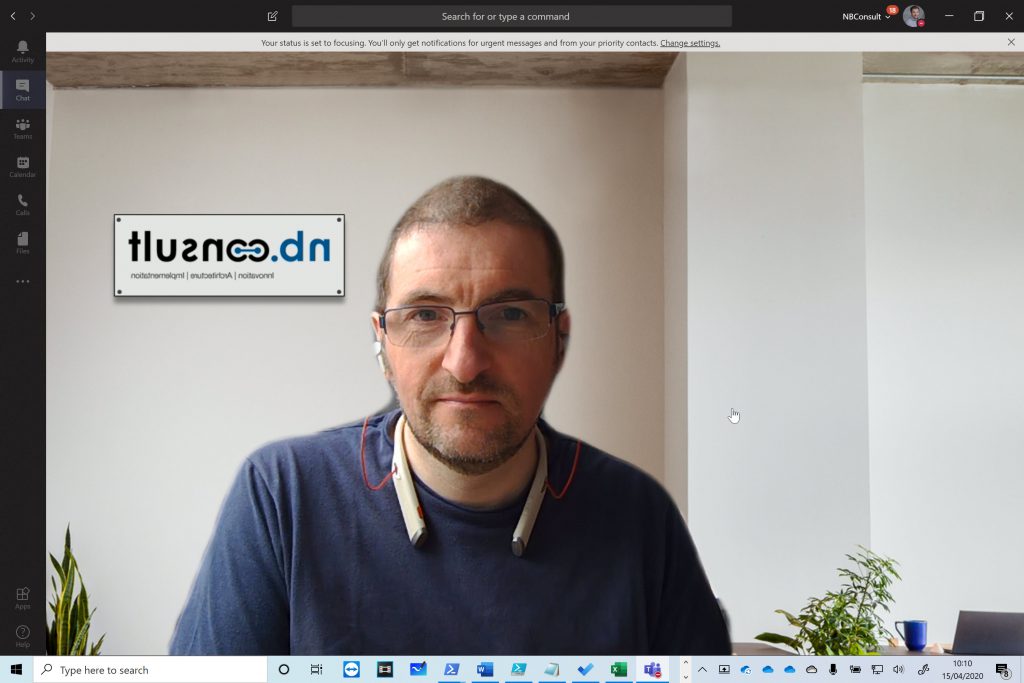 You can see that in the view of the background I can see the text is back to front. This is correct, as the view from my camera that is presented back to me is usually mirrored for my convenience. This is because they way I see myself is in a mirror, and so to show me "unmirrored" so to speak would look odd to me. Also if I raise one hand or move to one side, the mirrored image of me from my camera shows this happening on the side of the screen I would naturally expect it to be on.
The downside of this is that any text we add to background images will appear back to front for us – but it will appear correct to all attendees, as the Teams will not show the attendees the mirrored image. Just as we expect to see a mirror image when looking at ourselves, others who look at us do not expect to see that, and the video conferencing apps will not show that to them – so they see your logo, or text or whatever, correctly as you intended.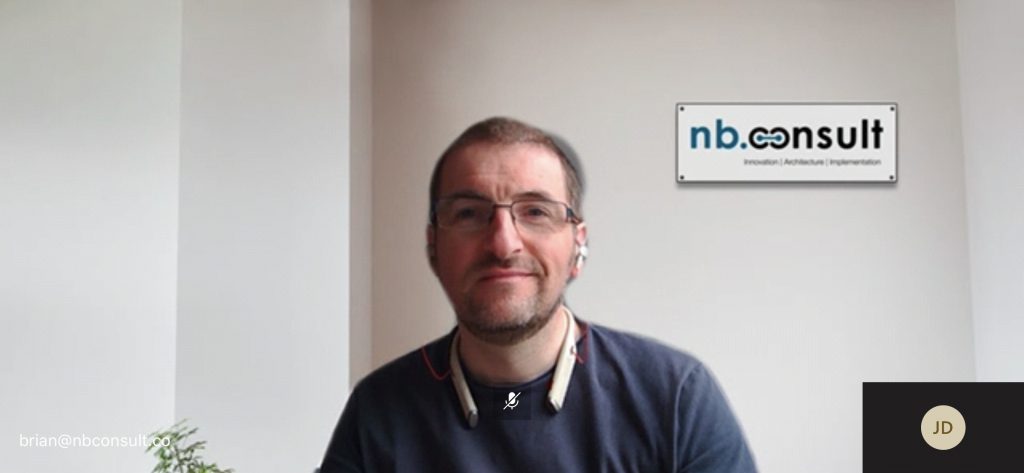 Update: In the comments to this post that have been added since I first wrote it there appears to be some confusion – your image if it has anything directional in it (text/logo/etc) needs to be mirrored. It is added as your background and then your talking head and the image are flipped and sent to everyone. What you see in your preview is as if you are looking in a mirror but what your fellow attendees see is the correct view of you and your background – as long as you flip the source background first.
Update 2: Microsoft has now (April 2022) rolled out an update to Teams so that you can flip your image as you see it (it does not change what the attendees see). This "Mirror my video" setting on the meeting start page or in the Device settings allows me to see a mirror, or "it appears correct to me as well" setting which is ideal in scenarios such as online education, where I may need to see what I am writing down or displaying on a whiteboard my camera is pointing to.