Documentation on this process is hard to come by. Either Microsoft says "download the Apple Business Manager location token (Apple VPP token) for your account" but does not say how, or other documentation covers other bits of the process, but not this step.
So, how do you download and create a Apps Content Token so you can upload them to your MDM to start syncing apps from Apple Business Manager (ABM) or Apple Schools Manager (ASM).
First you need to login to Microsoft Intune portal, then "Tenant administration" > "Connectors and tokens" > "Apple VPP Tokens" and click Create.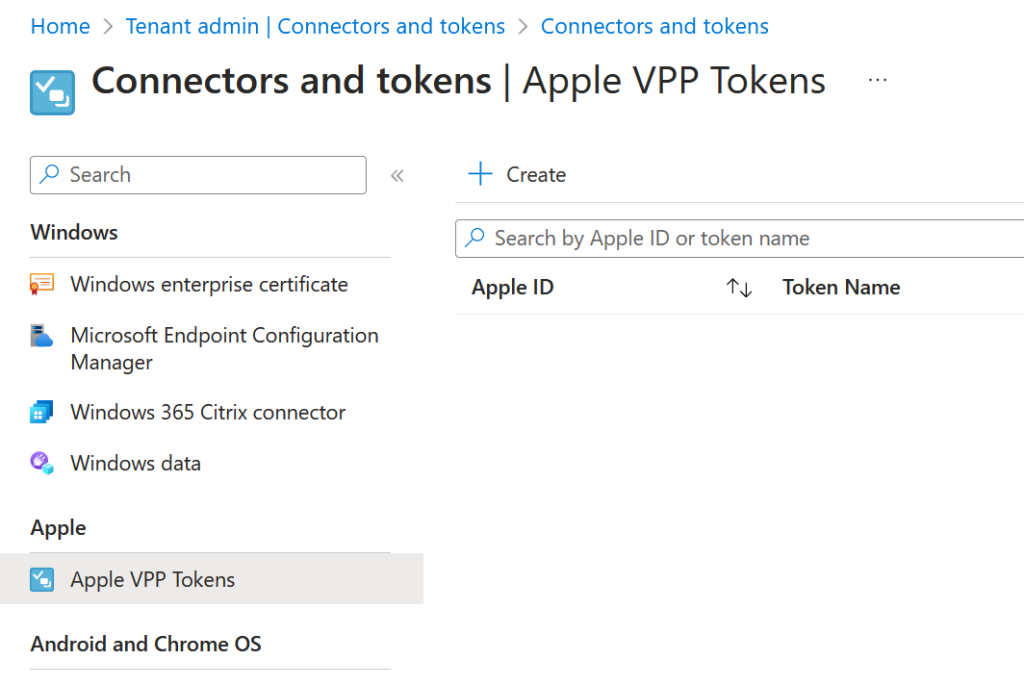 Enter the name for your token, and the Apple ID used to download it. Then login to Apple Business|Schools Manager and download the token.
To download the token you need to be an Administrator level user. Only 4 user accounts can be assigned to Administrator, so login as one of these and create a new Location.

Each new MDM you have requires a new location. A location and its token should not be shared across multiple MDMs.
Click Apps and Books and select each relevant app that is already "purchased" and add a suitable licence count for your new location. Add any new apps needed as well. Apps that are not needed at this location can be ignored.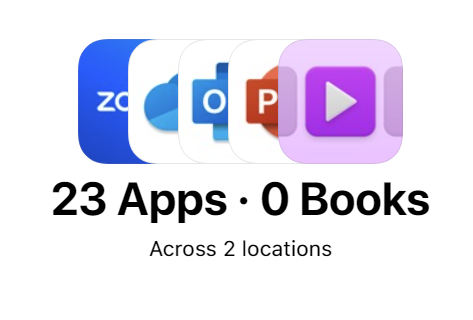 Click your name bottom left and Preferences. Then Payments and Billing option, and on the right under Apps and Books you will see your Content Tokens: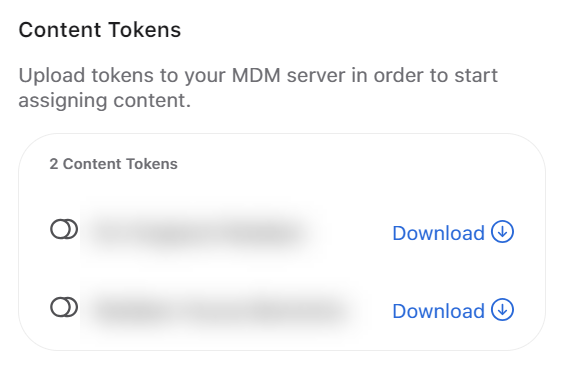 Download the Content Token (VPP Token) that matches your location and upload it into the VPP Token creation step you have open in the Intune Portal: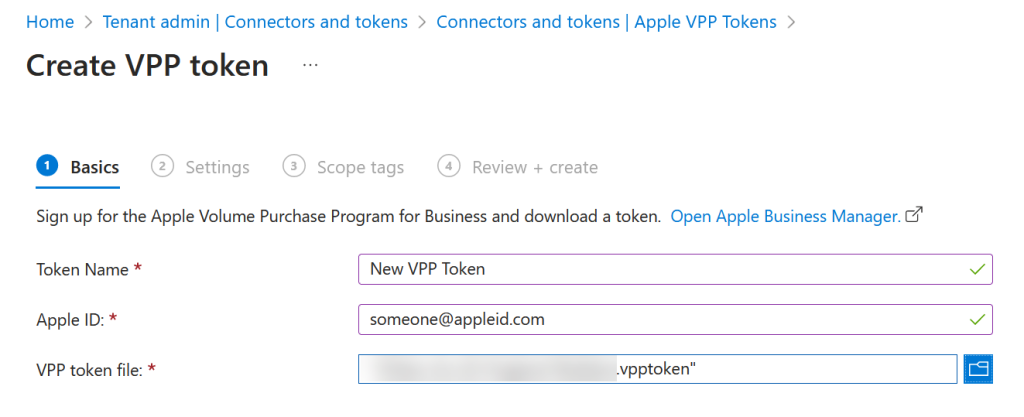 Your token will be created and Intune will login to Apple Business|Schools Manager and download your apps and books. You can now deploy these to the devices you have purchased through this Apple service.
Photo by An Tran: https://www.pexels.com/photo/iphone-on-wooden-surface-12570216/