There is a new add-in from within the Office Store that allows users to easily report phishing and spam email directly back to Microsoft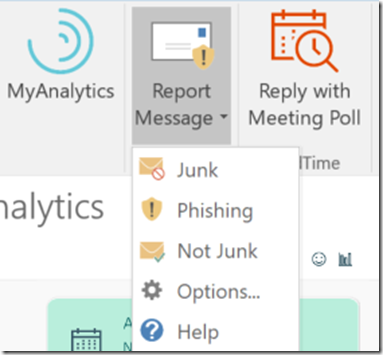 This add-in can be enabled and pushed out to all users from the Exchange Online administration portal (Exchange Control Panel) for your Exchange Online tenant. To do this, login as an Exchange Administrator or higher level account and go to the ECP at https://outlook.office365.com/ecp
Go to Organization > Add-Ins and click the plus icon. Choose to add from the Office Store
In the store find (by searching for "phish") the "Report Message" add-in from Microsoft. Enter "phish" in the Search Microsoft AppSource box at the top of the web page.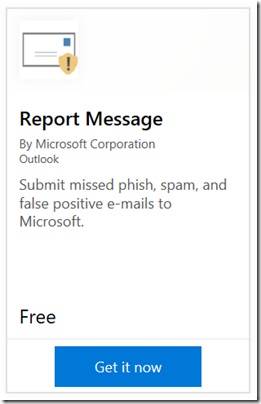 Click Get it now and then Continue in the popup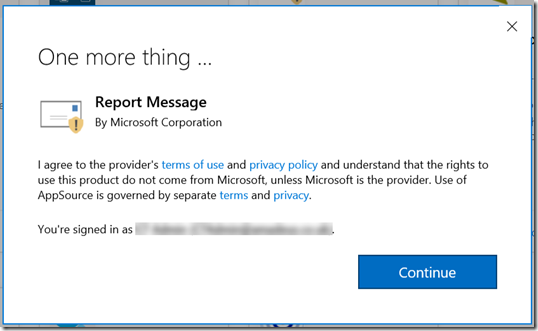 Note that you are adding this add-in as the user shown in the above window. If this is the correct user Continue. If this is a standard user you will be able to add the add-in only for your account.
On the installation popup choose Yes: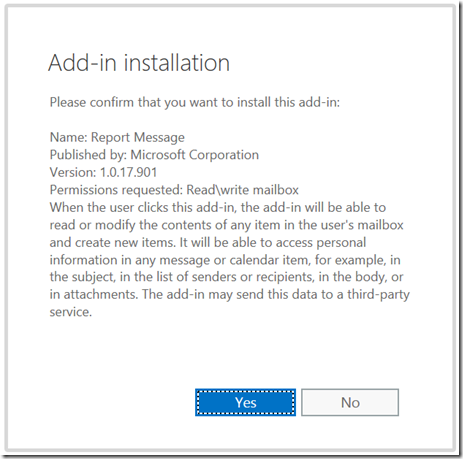 Once the installation completes you will see the following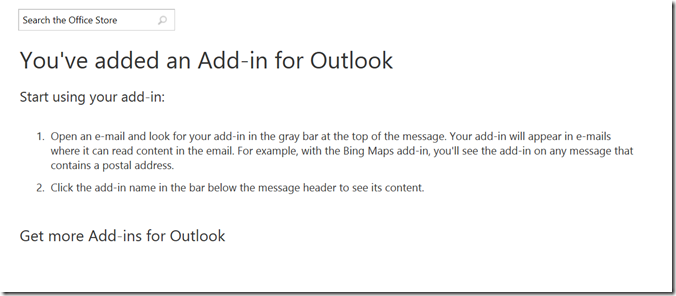 Back on Organization > add-ins in ECP click the refresh icon and you will see: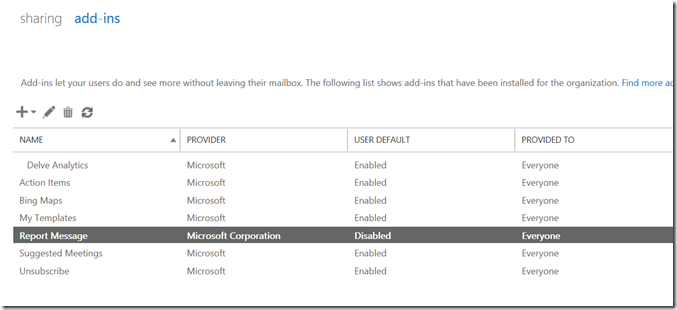 You will see that the add-in is installed but disabled. Select the Report Message add-in and click the pencil icon to edit the settings for the add-in.
Change the settings so the add-in is available to all users in the organization and that it is Mandatory (users cannot remove it)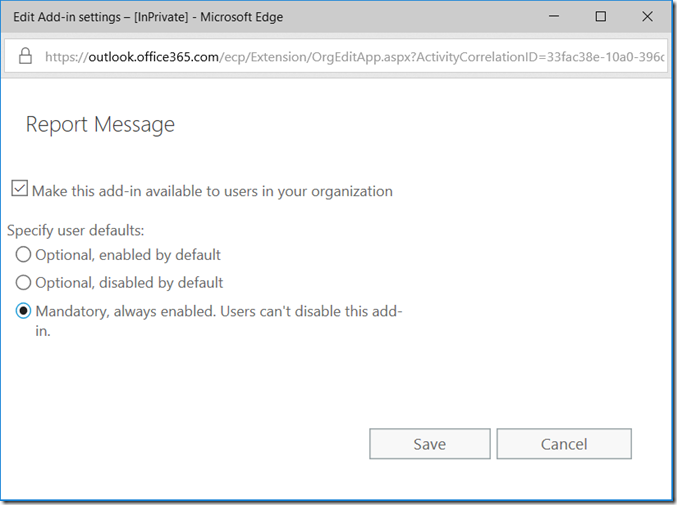 The add-in will now start to appear in Outlook on the desktop and mobile clients