In the last few days the layout of the Security and Compliance Center with regard to the Threat Management section appears to have changed.
In the middle of the week just gone, and for a long while previously, you could access Mail Filtering, Anti-malware, and DKIM from Security and Compliance > Threat Management and see these items as entries on a menu:
For example, Advanced Threats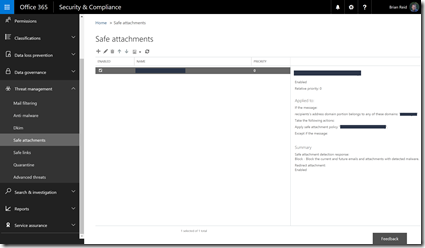 For example, Mail Filtering

But in the last two days there has rolled out across a number of tenants without any notice a change to the Threat Management menus. Now all you see if Review and Policy. The below picture shows the Review area: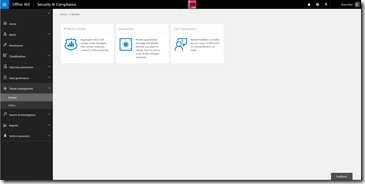 Policy area: This contains the previous menu items such as anti-malware, ATP Safe Links etc.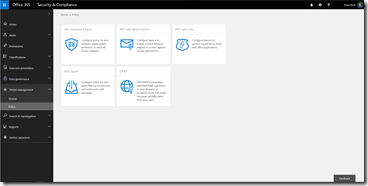 Depending upon your licences, this will appear different. For example the below is what an EOP only tenant would see from today: